Like most people, you probably have that small metal box full of old films in the attic. The hinges are a little rusty; the lid does not quite latch. And the film reels inside it aren't in much better shape. Have your priceless memories preserved before it's too late. Time wreaks havoc on film; it's only a question of when the film will deteriorate beyond recognition.
Let us take your old films and transfer them to DVD. Not only does it preserves your old home movies, it also makes them easier to watch -- no more fiddling with the projector. No more broken films and scotch tape spicing. Plus, we can combine several film reels into one DVD with chapters for easily selecting the parts you want to watch. We can even add music.
---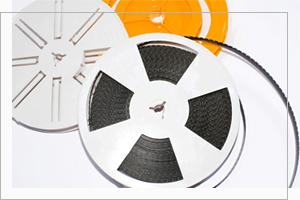 ---
Super 8 Film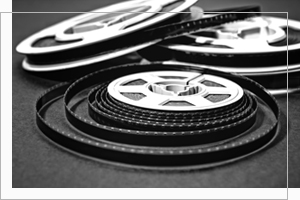 ---
8mm Film
San Antonio Video Transfers is trained in getting the best quality video from the 8mm Reels. Our professional grade transfer machine provides the right light and correct focus to generate a brilliant picture.
---
S-8MM/8MM
DVD
DIGITAL FILE
DATA DVD
1-4 Reels



$22.00

only applies to 50' reels

$20.00

only applies to 50' reels

$20.00

only applies to 50' reels

5-19 Reels



$18.00

only applies to 50' reels

$16.00

only applies to 50' reels

$16.00

only applies to 50' reels

1000+ ft

$0.25

(per foot)

$0.22

(per foot)

$0.22

(per foot)

5,000+ ft

$0.22

(per foot)

$0.19

(per foot)

$0.19

(per foot)